Welcome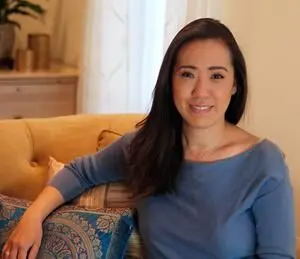 So many of us present a high-functioning face to the world, but our inner lives tell a different story. Depression, anxiety, and countless adjustment, behavioral, and relationship issues are natural byproducts of the stressful lives we lead, across all walks of life.
I work with adults, late adolescents (16 and older), couples, and families, ranging from teens grappling with daunting developmental struggles to stay-at-home parents and Beltway professionals striving to better manage daily tasks. A s a native Northern Virginian, I can relate to the challenges adolescents and families encounter in this frenetic environment. In addition, experiences as an Air Force officer and government consultant give me a first-hand understanding of the issues that busy professionals deal with such as self-care and work-life balance.
My integrative style incorporates psychodynamic, cognitive-behavioral, and mindfulness techniques. Together we will work to develop resilience and personal insight, and improve physical and psychological responses to stressful life events. We will uncover thought and behavioral patterns established in childhood and work toward getting "unstuck" from unhealthy habits. We'll also employ a variety of relaxation techniques and other exercises to create an environment that fosters feelings of safety, self-confidence, and empowerment. Whether you would like to focus on one specific goal in short-term therapy or address broader life issues in longer term therapy, we can tailor your treatment to meet your unique needs.
I also offer Neurofeedback as a standalone treatment and in conjunction with psychotherapy. Also known as biofeedback for the brain, this cutting-edge technology promotes self-regulation and more efficient brain function to mitigate distress and enhance peak performance.
Whether you are facing daily stressors or major life transitions such as a job change or a recent loss, together we can uncover ways to help you find joy, balance, and empowerment.
I offer a 20% discount to Active Duty Military members. I also participate in Give An Hour ( www.giveanhour.org ) that provides free psychotherapy to Veterans and Homecoming for Veterans ( www.homecoming4veterans.org ) that provides free Neurofeedback for Veterans. Please visit the respective websites for more information and to enroll.
My office space is conveniently located near the heart of Tysons Corner and has free parking right in front. Please click on "New Clients" below to schedule a complimentary phone or in-person "meet & greet" or contact me directly at (703) 400-0654 or [email protected] to schedule your first appointment today.