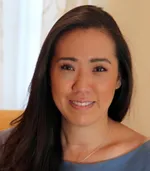 I am a clinical psychologist licensed in Virginia and provide individual, couples, and family therapy for adults and adolescents.
At the University of Virginia, I earned an undergraduate degree in Psychology, after which I began military service as an Active Duty Air Force officer. During that time, I served in many roles from analyst to program manager and also earned a Masters in Writing from Johns Hopkins University. I then transitioned into the Air Force Reserves, worked for a large consulting company, and held roles in leadership and management supporting national security agencies . I went on to earn my doctor degree from the George Washington University Doctorate of Psychology Program.

My clinical experience has included working with adult individual clients and couples as well as psychological assessments at the George Washington University Center Clinic, The Women's Center, The Walter Reed National Military Medical Center Brain Injury Clinic, and Nova Neuro integrative Medicine. Additional training has included courses in Intensive Short-Term Dynamic Psychotherapy at the Washington School of Psychiatry; Neurofeedback Training at the EEGInfo Institute; Child Centered Play Therapy at the National Institute of Relationship Enhancement Center for Couples, Families, and Children; Gottman Couples Therapy, and Mindfulness Based Stress Reduction at Georgetown University. As a guest lecturer, I taught a class on Time Limited Dynamic Psychotherapy in Loyola University Maryland's Doctorate of Psychology Program. I am also a member of professional organizations such as the American Psychological Association and the Virginia Academy of Clinical Psychologists.

I find it rewarding to help clients who are motivated to work through current difficulties, increase resilience, and achieve a more fulfilling and balanced life. When we choose to work together, I make a commitment to helping you reach your goals.